Marina Piccola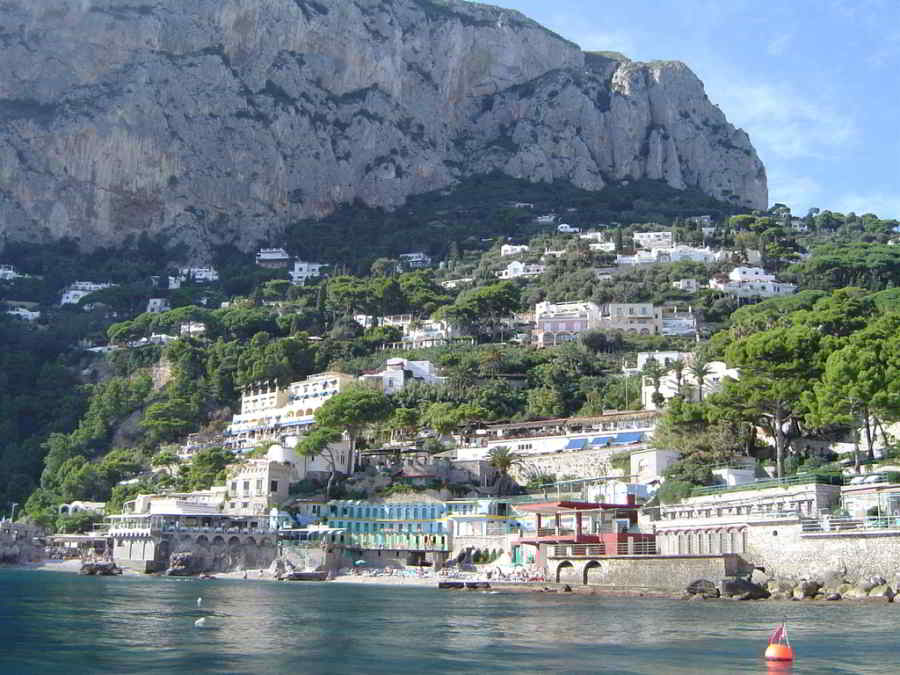 Marina Piccola – as its name suggests – is the smaller of the two harbours on the island, a small fishing village that has become a truly delightful location. At the foot of Monte Solaro, it has one of Capri's small bathing beaches.
Here you can see the famous Scoglio delle Sirene (Sirens' Rock), associated with the legendary adventures of Ulysses. In this place, according to legend, he encountered the mythical creatures who were half woman, half fish.
The Scoglio delle Sirene and the harbour have been chosen as a subject by countless painters, from amateurs to the great masters.