Faraglioni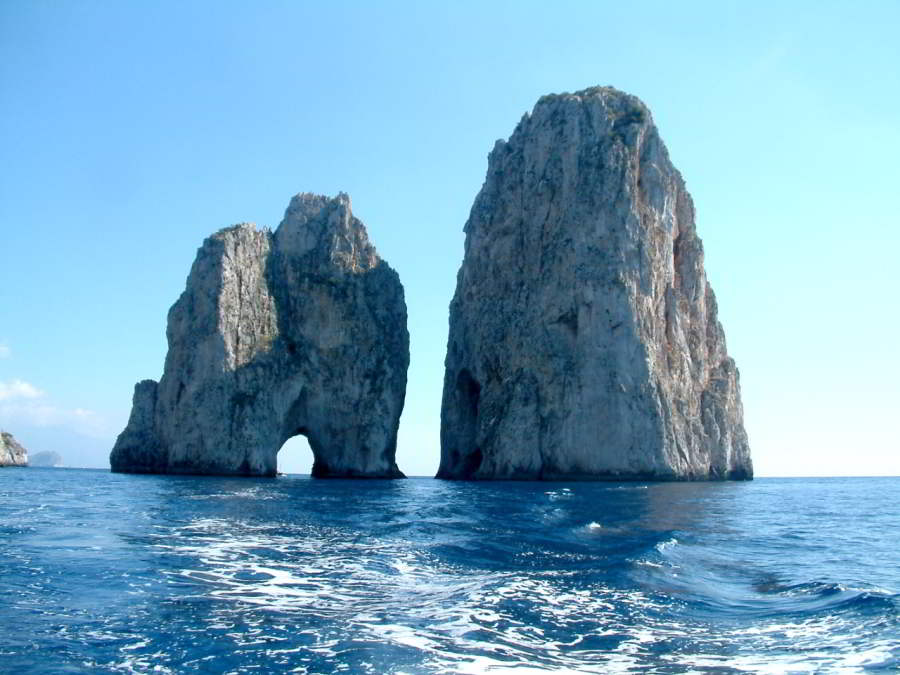 The "Faraglioni" have become a symbol of the island of Capri, featuring in countless photographs, pictures and landscape paintings.
They can be seen clearly from Marina Piccola, but their sheer gigantic scale can only be appreciated by getting on a boat and seeing them from close by – the sight of the rock plunging vertically into the depths is truly breathtaking.
Passing by boat between the three "Faraglioni", and through the natural arch formed by the second of the three stacks, is an unforgettable experience.