Smaller sea caves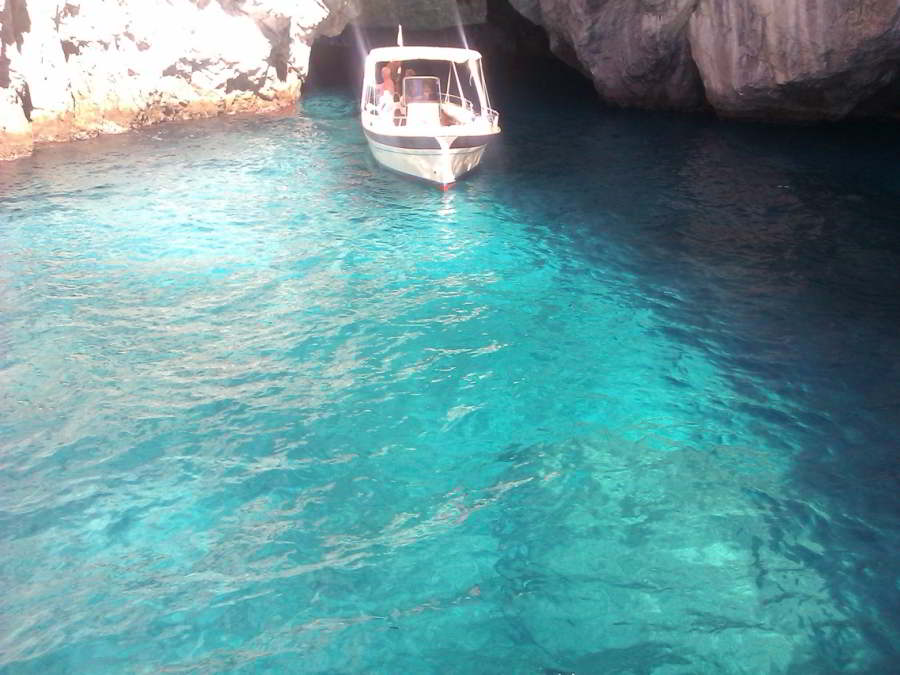 Among its natural wonders, the island of Capri features a series of sea caves, most of them only visible from the sea itself.
No visit to Capri is complete without going on anunforgettable boat trip to explore the Faraglioni sea stacks and visit some of its most enchanting and distinctive sea caves.
After leaving from Marina Grande on one of the boat excursions organised by Capri Shore Excursion, you will see a series of coves and sea caves with strange and intriguing names, such as the Grotta del Bue Marino (Sea Ox Cave – its name inspired by the deep booming sounds caused by waves breaking inside the cave) and the Grotta della Ricotta (Ricotta Cheese Cave). Also on the itinerary will be the Grotta Tiberio and many others, big and small, with seawater the colour of emerald or a darker azure – and even artificial caves such as the so-called Grotta dell'Arsenale, actually a nymphaeum of a Roman villa, or the large Grotta dell'Arco – and lastly, the Grotta Verde and Grotta Rossa, so-named from the colourful marine flora growing on the rock walls.
Near the end of the trip, you will reach the Grotta Azzurra (Blue Grotto), the most famous and beautiful of all. You will appreciate it all the more having seen all the others – each one with its own enchanting and distinctive character.