Capri's historic centre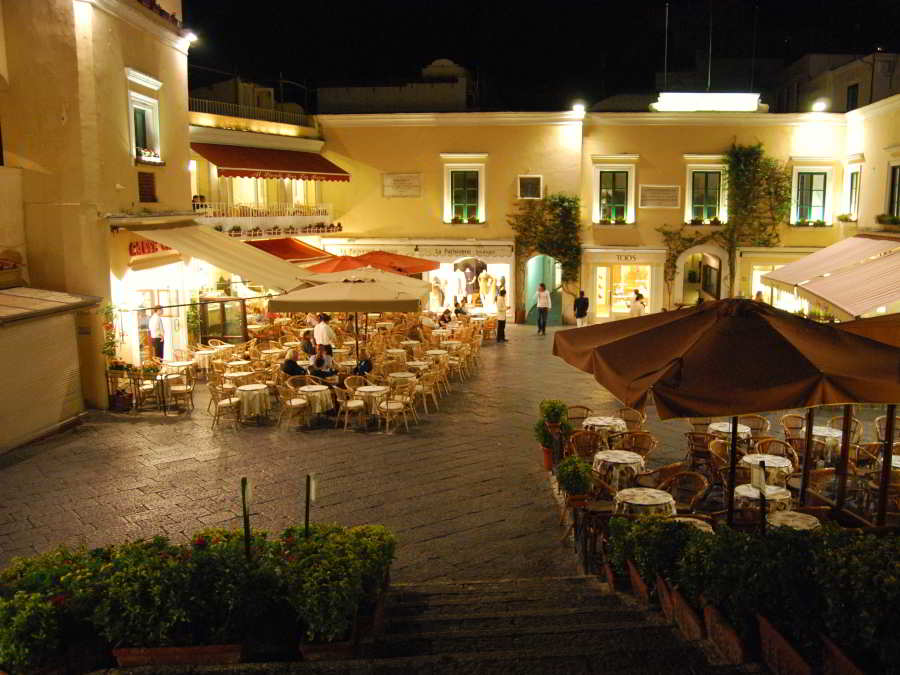 On one of the areas of high ground, in the shelter of the mountains lies the main town of the island of Capri – island and town share the same name. Capri's historic centre is the Piazza Umberto I. It's enclosed and secluded like a courtyard, known by the world's rich and famous as the "piazzetta", and is a meeting place for locals and visitors – both famous and non-famous.
Around the piazza is themedieval quarter – its steep and narrow streets not only a site of historical and architectural interest, but also a mecca for high-fashion shoppers.
The town also has other architectural gems, such as the parish church ofSanto Stefano or the beautiful 14th-century monastery ofCertosa di San Giacomo, which despite having been partially rebuilt remains an interesting example of medieval architecture.
Not to be missed is the walk up to Belvedere Cannone, with its views of the eastern side of the island, the Faraglioni and Marina Piccola.