Marina Grande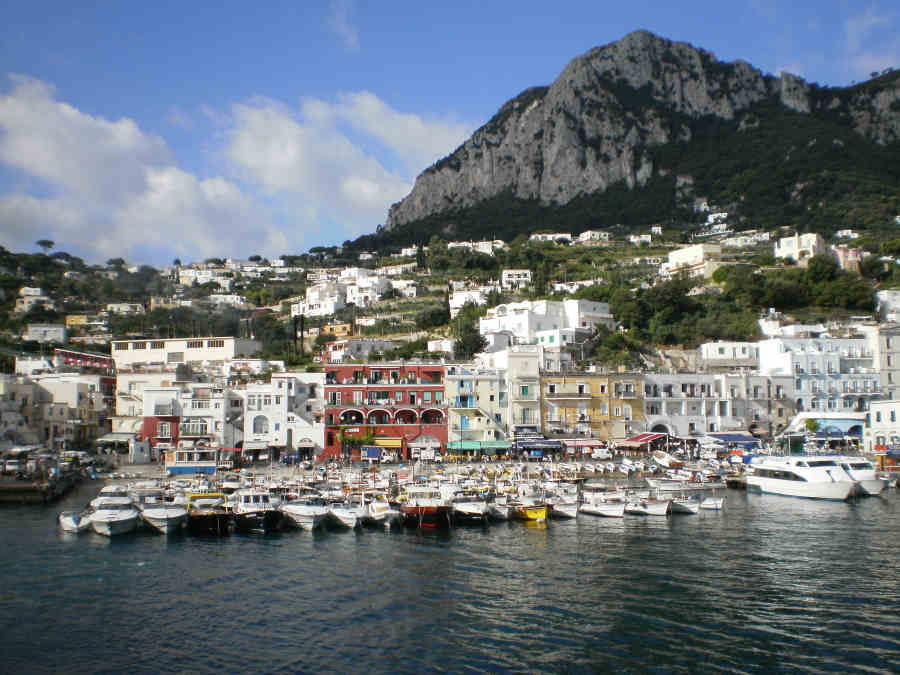 On arrival in Capri at the harbour of Marina Grande, you'll be immediately entranced by the magical atmosphere of the island.
The bay sheltering the harbour is at the foot of a formidable wall of limestone cliffs, at the top of which lies Capri's central "saddle". A beach extends to the west of the docks and a lively town huddles around the small harbour.
The permanent docks only date back to 1928. They were preceded by a jetty, and before that – up until 1876 – boats landed directly on the beach and visitors were brought ashore on the sailors' shoulders.
An easy fifteen-minute walk from Marina Grande brings you to the Palazzo a Mare (Palace by the Sea), the Capri residence of Emperor Augustus. Though no longer recognisable as a palace, its ruins are still impressive and include the so-called Bagni di Tiberio (Baths of Tiberius), a massive wall containing a series of remains from the ancient villa. Palazzo a Mare is the perfect introduction to the beauty of Capri, its ruins situated in the midst of stunning landscape, rugged coastline and deep azure sea.
From Marina Grande, a road climbs up and over the "saddle" and gives access to the rest of the island's towns and locations. This scenic road, offering one of the world's most famous and evocative panoramic views, reaches a crossroads at the lowest point of the "saddle" between the island's two areas of high ground. To the right, a road climbs towards Anacapri. On the opposite side, a road descends to Marina Piccola, while the main road carries on over the exposed crest between Marina Grande and Marina Piccola to reach the town of Capri.