Anacapri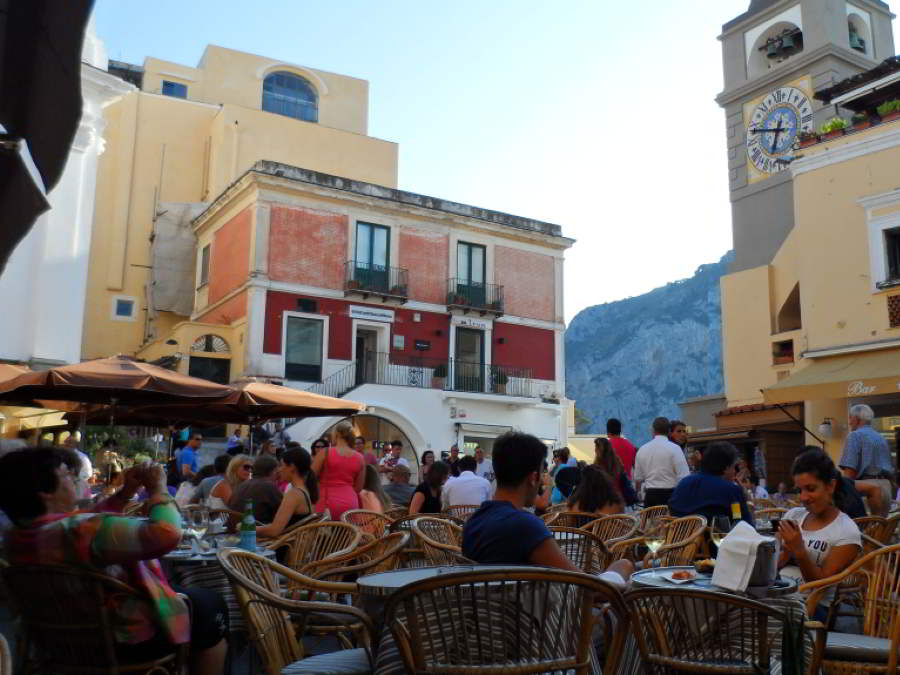 Anacapri is the island's second town. Elegant and refined, it occupies a plateau beneath Monte Solaro.
Anacapri has high-class shops, elegant hotels and quality restaurants, like Capri town, but here daily life is quieter.
It is worth visiting the beautiful Chiesa di San Michele o del Paradiso Terrestre (Church of Saint Michael or the Earthly Paradise) built in the early 18th century. The name of "earthly paradise" is inspired by the exquisite majolica floor mosaic designed by Francesco Solimena.
Various scenic walks and excursions start at Anacapri, including Monte Solaro, the Villa romana di Damecuta or the beautiful Villa S. Michele with its spectacular views.